One of the great Producers in TOKAJ(HUNGARY), the PAJZOS/MEGYER Estate was classified as "First Growth" in 1772.
Megyer is situated int he center of Tokaj ont he northeast border of Hungary. South and aouthwest aspect.The slopes of the Megyer hill form part of the famous slopes of this area.
In 1991, Jean-Lousi LABORDE, a French farmer, bought the PAJZOS/MEGYER Estate. He replanted the 64 hectares vineyard and revived Chateau Pajzos. Then, in 1999 he extended his wine portfolio be acquiring the famous CHATEAU CLINET in Pomerol, Bordeaux.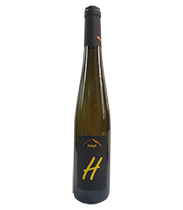 Chateau Megyer Harslevelu Late Harvest 2011