The chateau Fillon vineyard is totally south facing and is situated on the wine route which links Sauternes to Saint-Emilion in the heart of the Bordeaux region.
its argilo-calcareous soil enhances the production of rich and elegant wines in which Merlot and Cabernet grapes blend harmoniously to provide fruity and racy wines.
Chateau Fillon perfectly embodies what people expect from a Bordeaux Superieur in which delicacy and smoothness are combined with bouquet and class.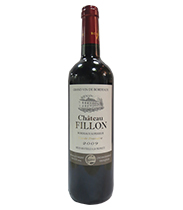 Chateau Fillon 2010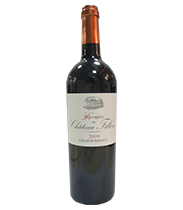 Chateau Fillon L'Apogee 2010