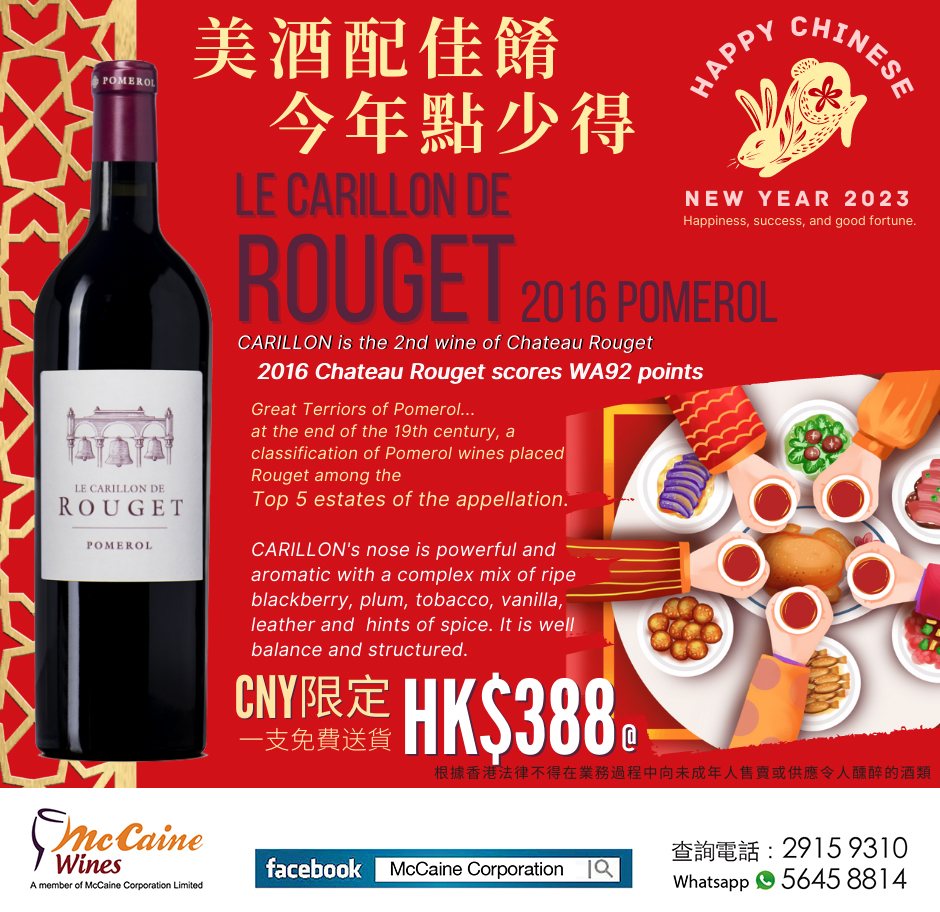 美酒配佳餚 今年點少得... CNY 限定 一支免費送貨
LE CARILLON DE ROUGET
2016 Pomerol
CARILLON is the 2nd wine of Chateau Rouget
2016 Chateau Rouget scores WA92 points
Great Terriors of Pomerol...
at the end of the 19th century, a classification of Pomerol wines placed Rouget among the Top 5 estates of the appellation.
CARILLON's nose is powerful and aromatic with a complex mix of ripe blackberry, plum, tobacco, vanilla, leather and hints of spice. It is well balance and structured.
CNY限定
一支免費送貨
HK$388 / bottle
• 數量有限 售完即止
• 查詢電話: 29159310
• Whatsapp: 56458814